La Princesa Reception Hall & Venue in Phoenix, AZ
Welcome to La Princesa, an Exclusive Reception Hall and Venue
La Princesa is an exclusive reception hall and venue that has been serving clients in Phoenix, AZ, for more than 10 years. Our services expand far beyond just offering a beautiful space to host your event. We also provide exceptional event planning services to ensure an outstanding, entertaining night for you and your guests to remember forever.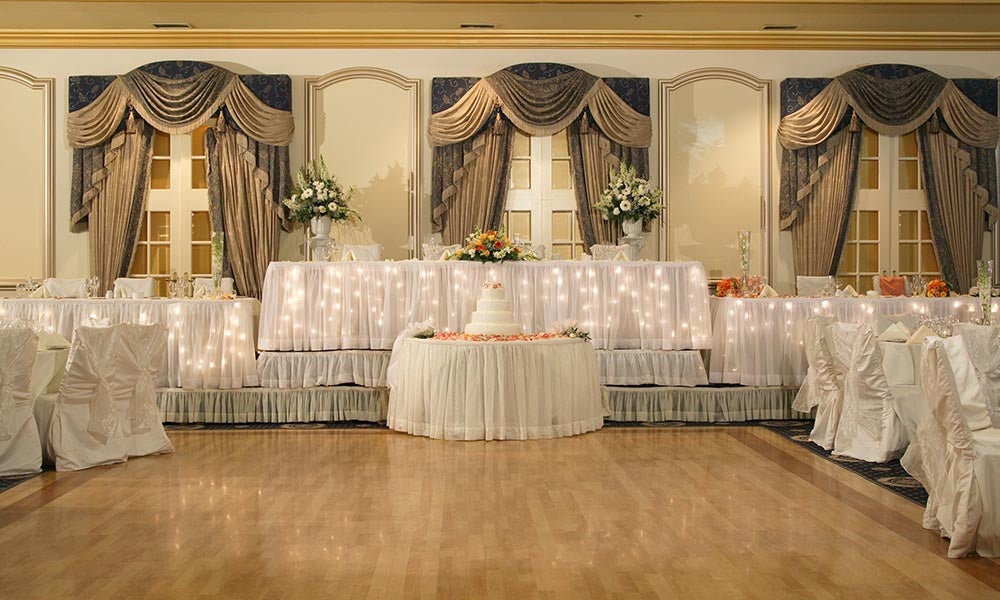 Weddings at Our Elegant Venue
Choosing the right venue for your big day is essential in creating the wedding of your dreams. At La Princesa, we have stunning indoor and outdoor event spaces to tie the knot. Whether you need a venue for the ceremony, reception, bridal shower, or all of the above, our elegant venue is the perfect place to host your unforgettable events.
Quinceanera Celebrations
A girl only turns 15 once, making her Quinceanera one of her life's most notable and sacred days. La Princesa specializes in hosting extravagant Quinceanera events in our beautiful venues to suit all our client's needs. Take advantage of our added services and all-inclusive package options to curate an event that's memorable for the whole family.
Parties, Reunions and Showers
There are many reasons you may be looking to celebrate. Perhaps it's a family reunion, a milestone birthday, graduation, or a baby shower. No matter your reason for hosting an event, we have the perfect venue to accommodate you and your guests, with added features and amenities to suit your celebration's needs and ensure a smooth, pleasurable night.
Corporate Event Space
When hosting a corporate event, choosing a suitable event venue is crucial in maintaining your company's image and reputation. La Princesa offers an exclusive, elegant venue to impress your guests. We accommodate any corporate party, from award ceremonies to holiday parties and everything in between, offering services and all-inclusive packages for the optimal experience.
No two events are the same, and that's why La Princesa offers a variety of services to fit even the most unique needs. We do more than provide a venue; we can also coordinate your events and plan all the details, securing high-end amenities, so you can sit back and relax and enjoy your experience with your guests. 
All-Inclusive Packages to Fit Your Needs
La Princesa has secured long-term partnerships with many reputable local vendors, allowing us to offer our clients all-inclusive packages for their special events. We consider your budget and event requirements to provide you with a package that includes all the features you want, from high-end catering to décor and entertainment. We have options for even the pickiest of party hosts.
Our Locations
La Princesa has three stunning locations in West Phoenix, Central Phoenix, and North Phoenix. We understand the importance of being conveniently accessible to you and your guests. Our venues are easy to get to by main roads and offer plenty of on-site parking, so you can rest assured that your guests and vehicles are safe and secure while you enjoy your event.
The Benefits of Working With Professional Event Planners
While hosting a wedding, reunion or Quinceanera can be fun, it can also be a lot of hard work and stress for the host. Having a professional party planner work out all the details and secure your services and amenities will keep you from feeling overwhelmed and anxious. We want you to focus on enjoying your event with your guests.
Many key components go into hosting a successful event. Securing the perfect venue is the first step, but once the venue is confirmed, there are numerous factors you need to coordinate and plan. Let us take the stress out of your upcoming event by allowing us to handle all the details you need for an excellent turnout.
Choose La Princesa for Your Next Event
Customer service is a core value at La Princesa. Our mission is to ensure our clients get the venue, services, and amenities they need to have the perfect event. Our experienced team knows the essential factors that go into a seamless event, and we want to lend you our knowledge, so you can make memories that will last you a lifetime.
Contact La Princesa Today
If you have a milestone event coming up, La Princesa wants to host you. Our beautiful venues, custom services and expert team of event planners are here to create an unforgettable memory for you and your guests. Contact us today to discuss your event plans or schedule your event with us.