Affordable Party Venue in Phoenix, AZ
Take Advantage of La Princesa's Party Venue Rentals Near You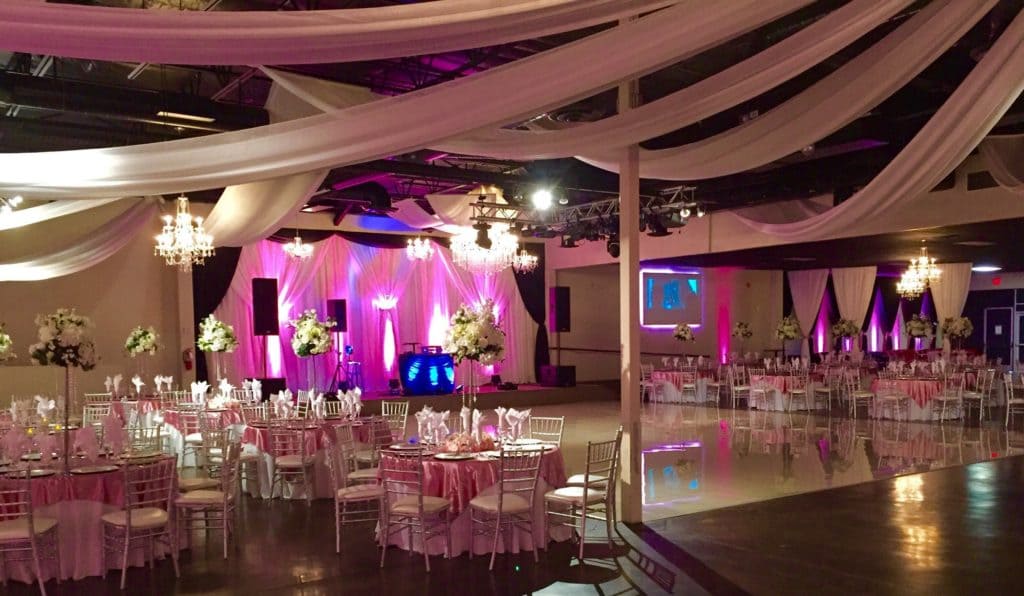 Planning a party requires attention to detail and keen organizational skills. You'll need to select a date, create a guest list, send out invites, find or make decorations, book a DJ, make arrangements for food and refreshments, and find a party venue rental near you. Check to find the perfect party venue in Phoenix, Arizona off your checklist once you book with La Princesa. We have three picturesque locations throughout the greater Phoenix metro area to make your next party unforgettable. With over a decade of party planning expertise under our belts, we've hosted more than 3,000 events of all sizes. Contact us to book your desired date and learn more about our party event venues and all-inclusive packages.
What Types of Parties and Special Events Can We Host?
Whether your party needs a dance floor for guests to get their groove on or you'd like to set up ample space for games, our party venues can accommodate you. We've worked with clients to set up events with as few as 50 guests or as many as 600. Our consultants are available to discuss any special requests and to help you visualize your event in one of our fabulous event spaces. From intimate gatherings of friends to larger events requiring lavish amenities, we've hosted events of all kinds. Our affordable party venues in the Phoenix area are ideal for all of life's special occasions, including:
Birthday Parties
Graduation Parties
Family Reunions
Retirement Parties
Baby Showers
Bar and Bat Mitzvahs
Charity Events
Fundraisers
Be Sure to Ask About Our All-Inclusive Event Packages
At La Princesa, our priority is to help you plan a stress-free party or special event. We've established long-term partnerships with multiple local vendors to provide all-inclusive event packages. From the catering, flowers, and décor to the DJ, photography, and event transportation, we've got you covered. If you need a hosted bar, all you have to do is ask. We can provide trained service and security personnel to ensure everything goes smoothly. You may also bring in outside vendors of your choice, so you can create the event you've envisioned in your head. Working with us will allow you to sit back and enjoy your event in our stunning party venues. View our gallery to get a glimpse of what we offer. We're proud to be one of the finest event vendors in the Phoenix Valley.
A Variety of Spaces Available to Accommodate Your Party
La Princesa has three party venues in the Phoenix area, each with a convenient location and amenities. Our West Phoenix venue is near the Grand Canyon University Golf Course, while our North Phoenix venue is adjacent to the Metrocenter. Our Central Phoenix venue is near Glenview College Prep High School, making it the ultimate teenage party venue. Bar and bat mitzvahs and quinceaneras are lively and entertaining, thanks to our audio and video hookups, dance floors, photo booths, and DJs. Whether you're inviting 50 or 500 to your party, our variety of spaces can accommodate any party size and type!
Why Choose La Princesa as Your Next Party Venue?
Our experience and exceptional customer service set us apart from other event planners. We'll take care of all the little details for an evening full of laughter, celebration, and fun. We specialize in creating memorable events for guests of all ages. Flexible scheduling, all-inclusive event packages, and affordable pricing make us a hit with everyone planning a party on a budget. Our lavish onsite amenities make our party venues for rent in the Phoenix area just right for your next special event. Contact us today to schedule an event at one of our unique party event venues. You won't be disappointed with us!
Why Choose Us?
Onsite Security Teams Available
Wedding Parties BIG or Small
Don't Restrict Outside Vendors
Accommodate Most Time Schedules
Established Relationships with Multiple Vendors