Wedding Reception Halls in Phoenix, AZ
Phoenix's Choice Wedding Venue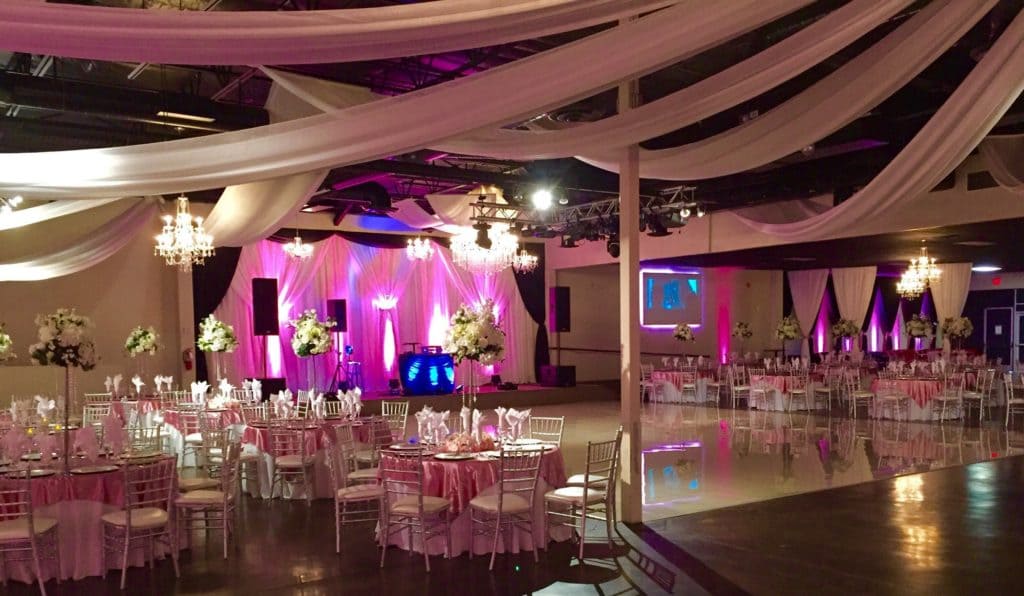 Your big day is fast approaching, and when it comes to weddings, picking the right venue makes all the difference. At La Princesa, we'll offer you an excellent Phoenix wedding venue that can accommodate your guests for all the festivities—no matter what you have planned! We offer three signature wedding reception locations throughout the Phoenix area, so we are conveniently located near to wherever you choose to hold your ceremony in the city. Whether you are having a small reception or a larger one, we can provide you with an incredible wedding party venue in Phoenix to accommodate your needs. Our banquet hall holds up to 600 guests—perfect for wedding receptions of all sizes, and we're happy to help liaison with caterers, your wedding planner, or DJs. Contact us today for more information.
Finest Wedding Reception Halls in Phoenix, Arizona
Whether you're planning to use our wedding venues for the ceremony, reception, dress rehearsal, or any other scheduled event, we'll ensure your time with us is fantastic. Our three picturesque venues are located in some of the most beautiful areas of Phoenix, AZ, and our staff works around the clock to ensure the cleanliness and immaculate appearance of our wedding halls are maintained at all times. We understand that every wedding is unique, so we're happy to accommodate your expectations by offering ample attendance seating, dance floors, professional catering services, and music and entertainment options that will ensure your day is perfect. We also offer elevated stages, stylish decor options, and large 60″ round tables that will give your guests the space and comfort they need to enjoy the festivities. Ensure all cherish your big day by connecting with us now.
Our Wedding Venue Rental Spaces Have Everything For Your Reception:
Here at La Princesa, we've outfitted our three Phoenix, AZ, wedding venues with ample amenities to meet the needs of weddings large and small. We understand that no two weddings are the same, which is why we've prepped our rental spaces to accommodate large attendance seating, dance floors, professional catering options, fun games, and much more. No matter what you're planning, for your reception, you can rest assured that our team here at La Princesa has the amenities and vendor connections to make it happen.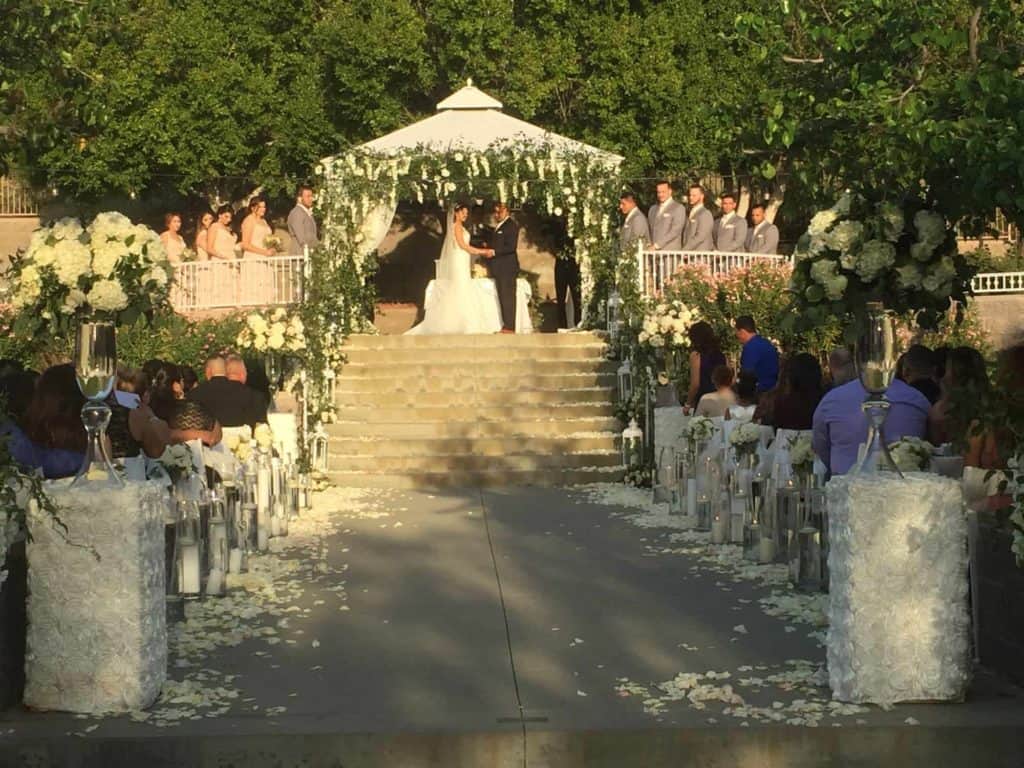 Signature Wedding Venue Services
No ideal wedding venue is complete without exclusive services that will make sure your reception or ceremony goes off without a hitch. We offer a wide range of wedding hall amenities that include:
60″ Round Tables
Cushioned Banquet Seating
​Elevated Stage
Professional Security
Audio and Video Access
Wedding Vendor Assistance
We can work with you or your wedding planner to make the decor, table settings, and lighting perfect, and we're happy to offer options for DJs, live entertainment, and catering services.
Plan your wedding with us!
At La Princesa, we'll take the time needed to ensure your wedding day exceeds your expectations. During our initial consultation, we'll plan with your date range, and we're happy to accommodate any special request. We offer both large capacity halls and more intimate settings for any-sized wedding celebration. We also provide large dance floors, catering options, and all needed electrical hookups for live entertainment, DJs, and audio/visual presentations. We'll ensure every detail is covered and we offer affordable pricing on our most popular wedding venue packages. Create a day your loved ones will remember when you book with La Princesa today.
To learn more about how our team and venue can help with your wedding, or to reserve our reception hall for your reception contact our Phoenix office at (623) 845-9000 today!