Affordable Corporate Event Venue in Phoenix, AZ
La Princesa Has Hosted Business Events of All Types & Sizes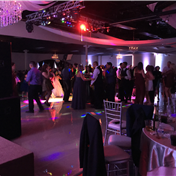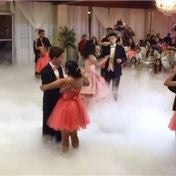 With over a decade of expertise, La Princesa has earned a distinguished reputation among corporate event venues in Phoenix, AZ. We offer three picturesque venues with modern amenities to ensure your next business event is a resounding success. From the catering, linens, and flowers to the audiovisual equipment and event emcees, our consultants can help you plan everything for your next corporate gala or charity fundraiser. Whether it's an intimate gathering of your employees or a lavish night the public won't soon forget, we've hosted over 3,000 events of all sizes ranging from 50 to 600 guests. Let us bring your larger-than-life ideas to fruition in the perfect backdrop in the greater Phoenix metro area. Reach out to us today to schedule an event on your desired date, and leave everything else up to us!
Our Phoenix Business Event Venues Are Perfect for Any Event
Choosing the right corporate event venue is essential, as it's your company's image and reputation on the line. La Princesa has some of the most beautiful event venues around to impress your guests and project a suitable tone for your business affair. Our impeccable event planning services are available to ensure your event runs smoothly from start to finish without you worrying about a thing. Our Phoenix business event venues are ideal for any corporate function, including the following:
Award Ceremonies
Recognition Banquets
Business Summits
Corporate Galas
Product Launches
Holiday Parties
Business Meetings and Conferences
Corporate Team Building Exercises
Customer Appreciation Events
Charity and Fundraising Events
Customizable Corporate Party Packages for Hassle-Free Events
La Princesa is proud to host some of the finest and most unforgettable business functions in the Phoenix Valley. We've worked hard to cultivate partnerships with some of the local area's best vendors over the years. You may select vendors from our lengthy list or bring in outside vendors of your choice to offer you the ultimate flexibility in corporate event planning. To ensure a hassle-free evening for all in attendance, you can rely on our customizable corporate party packages. Our all-inclusive packages may include any or all of the following items for your peace of mind:
Catering
Hosted Bars
DJs and Event Emcees
Photography
Fresh Flowers
Photo Booths
Cakes
Décor, Linens, and Place Settings
70" Monitors for Slideshows
Event Coordination
Event Set-Up and Clean-Up
Onsite Service and Security Personnel
The Ideal Corporate Event Space: Three Convenient Locations
Finding and booking your dream corporate event space is easy when you partner with La Princesa. We have three locations in the greater Phoenix metro area to accommodate your needs. You'll find our West Phoenix venue across the street from the Grand Canyon University Golf Course, just three miles west of Route 60. Our Central Phoenix venue is just a mile north of Route 60, near Glenview College Prep High School. Finally, our North Phoenix venue is easily accessible, thanks to its proximity to the Metrocenter. Whichever corporate event venue of ours you choose, you're sure to delight your attendees with a night full of laughter, celebration, and memorable moments.
Why Choose La Princesa for Your Next Corporate Event?
Each of our business event venues in Phoenix, AZ is equipped to handle corporate celebrations of all sizes with the amenities and décor to suit any brand's unique style. Our staff is well-versed in making all the suitable arrangements for your event, including selecting the catering, entertainment, and security. We've successfully hosted over 3,000 one-of-a-kind events with thousands of satisfied customers to our credit. We encourage you to view our gallery to get a glimpse of what our facilities have to offer.
Contact Us and Tour Our Event Spaces Before Booking
Are you interested in touring our event spaces in the Phoenix area? Contact us today to make the necessary arrangements or check our availability for your requested date. We'll do our best to work with you to accommodate your schedule, as we value both your time and your business. We can't wait to help you host your next corporate gala or business conference in style and sophistication!
Why Choose Us?
Onsite Security Teams Available
Wedding Parties BIG or Small
Don't Restrict Outside Vendors
Accommodate Most Time Schedules
Established Relationships with Multiple Vendors