Birthday Party Planning Packages in Phoenix, AZ
The Best Birthday Party Organizers With La Princesa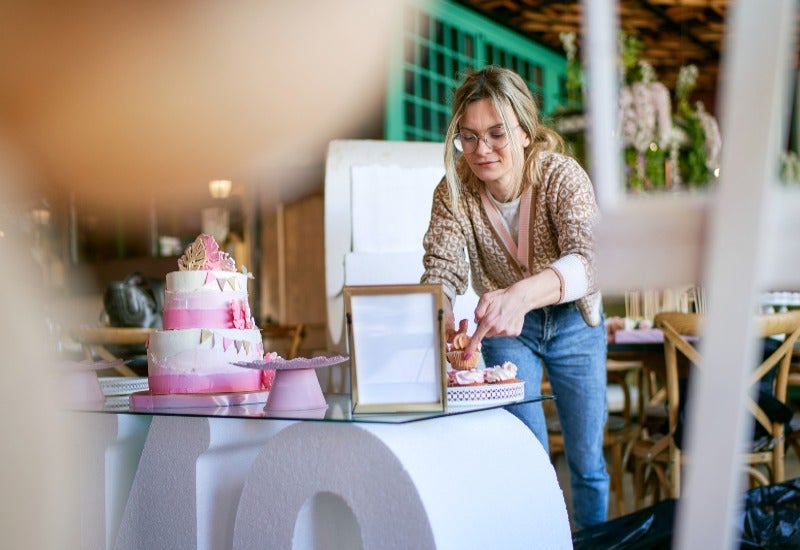 Celebrate someone's special day in style at La Princesa, the premier event venue in Phoenix, AZ. Whether you're turning five or fifty, our birthday party planning packages are designed to create unforgettable memories. From extravagant themes to personalized decorations, our experienced staff is here to handle every detail, ensuring a stress-free and memorable celebration. Explore our range of amenities and services, and let us bring your dream birthday party to life. Contact us today to book your birthday extravaganza at La Princesa!
The Party Planning Process
At La Princesa, we take pride in offering top-notch birthday party planning services that will make your special day truly unforgettable. Our experienced team of event planners will work closely with you to bring your vision to life, ensuring that every detail is meticulously taken care of. From selecting the perfect theme and coordinating decorations to arranging entertainment and crafting a delectable menu, we will handle all aspects of the planning process.
Whether you're planning an intimate gathering or a grand celebration, our goal is to create a unique and personalized experience that reflects your style and leaves a lasting impression on both you and your guests. With La Princesa's birthday party planning service, you can sit back, relax, and enjoy a stress-free celebration filled with joy and cherished memories.
Find Birthday Party Venues for Kids & Adults
At La Princesa, we pride ourselves on offering a wide selection of birthday party venues that cater to both kids and adults, ensuring a truly unforgettable celebration for everyone. Our venues are carefully designed to provide the perfect atmosphere for your special day. For kids' birthday parties, we offer vibrant and interactive spaces filled with excitement and fun. From colorful decorations to engaging activities, our venues are transformed into magical worlds that will ignite the imaginations of young guests.
For adult celebrations, we provide elegant and sophisticated venues that create a refined backdrop for commemorating another year of life. Whether you envision an intimate gathering or a grand affair, our venues offer versatility to accommodate your specific preferences. From contemporary and stylish spaces to classic and timeless settings, we have a range of options to suit different themes and tastes.
No matter which venue you choose, our dedicated staff will ensure that every detail is taken care of, from setting up and decorating to coordinating catering and entertainment. Our goal is to create a seamless and enjoyable experience for both hosts and guests, allowing everyone to fully immerse themselves in the celebration.
Discover Fun & Unique Birthday Party Ideas
At La Princesa, we are here to help you discover fun and unique birthday party ideas that will make your celebration truly extraordinary. We understand the importance of creating a memorable and personalized experience, and our dedicated team of kids' birthday party planners is ready to assist you in finding the perfect theme and concept for your special day. Whether you're looking for a whimsical fairytale adventure, a thrilling superhero extravaganza, or a sophisticated and elegant affair, we have a wealth of creative ideas to spark your imagination.
From custom decorations and themed activities to specialized entertainment and interactive experiences, we will work closely with you to bring your vision to life. Let us help you explore new horizons and transform your birthday party into a one-of-a-kind event that will leave a lasting impression on both you and your guests.
Why Choose La Princesa?
At La Princesa, we understand that birthdays are milestones worth celebrating in a grand way. With our exceptional birthday party event planner services and stunning venues, we guarantee an unforgettable birthday party experience for you and your loved ones. Let us take care of all the details, from decorations to entertainment, so you can focus on making memories that will last a lifetime. La Princesa is also pleased to host weddings, corporate events, fundraisers, and more!
Book Your Next Birthday Party in Phoenix, AZ Today!
Contact us now to book your birthday party at La Princesa and embark on a journey of joy, laughter, and celebration that will exceed your expectations.
Why Choose Us?
Onsite Security Teams Available
Wedding Parties BIG or Small
Don't Restrict Outside Vendors
Accommodate Most Time Schedules
Established Relationships with Multiple Vendors