Confirmation Party Packages in Phoenix, AZ
Perfect Confirmation Party Planner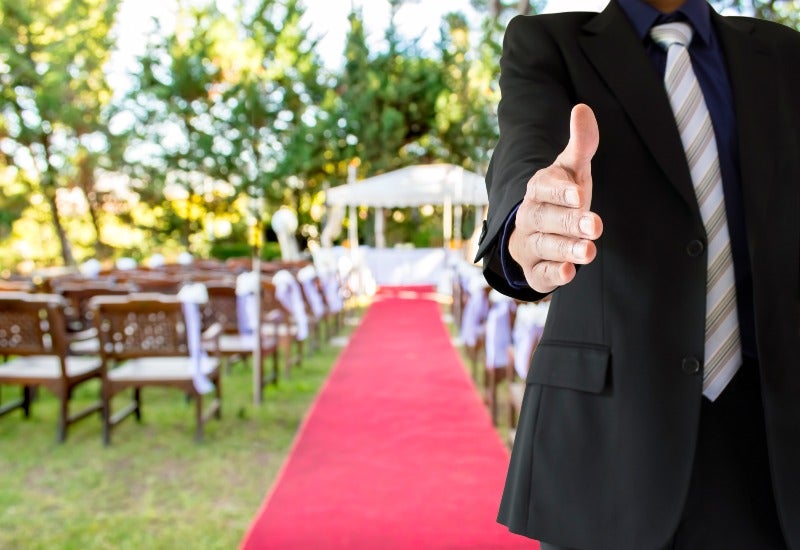 Embrace the significance of your child's confirmation with an extraordinary celebration at La Princesa, the premier event venue in Phoenix, AZ. Our confirmation party packages are designed to honor this special milestone in your life. From elegant decor to personalized touches, our dedicated team is committed to creating a memorable and meaningful experience for you and your loved ones. Discover our range of amenities and services tailored to make your confirmation party an unforgettable occasion. Contact us today to reserve your spot at La Princesa and celebrate your confirmation in style and sophistication!
Things You Will Need for Confirmation
Planning a memorable confirmation party requires careful attention to detail and thoughtful preparation. To ensure a successful event, here is a list of essential confirmation party ideas you will need:
Invite List – Compile a list of family members, friends, and loved ones you wish to invite to the confirmation party. Consider both the size of the venue and the desired atmosphere when finalizing your guest list.
Invitations – Create or select appropriate invitations that reflect the significance of the occasion. Choose designs and wording that align with the theme or style of the party and include all necessary details such as the date, time, venue, and RSVP information.
Decorations – Consider confirmation decoration ideas that complement the sacred nature of the event and create an inviting atmosphere. Consider incorporating religious symbols, colors associated with confirmation (such as white or gold), and personalized touches that reflect the individual being confirmed.
Party Activities – Plan meaningful activities that engage your guests and celebrate the confirmation. This can include religious-themed games, reflection activities, or even a special ceremony or prayer service. Tailor the activities to the age group and preferences of your guests.
Photos – Capture and preserve the memories of the confirmation party by having a designated area for photos. Consider setting up a photo booth with religious props or a display board for guests to share their well wishes and prayers for the person being confirmed.
Ceremony Preparation – Arrange for the necessary elements for the confirmation ceremony, such as a podium, religious artifacts, a Bible, and any other items required by your faith tradition.
Catering and Refreshments – Coordinate catering services or plan a menu for the party, ensuring you have food and beverages that accommodate the dietary preferences and restrictions of your guests.
Confirmation Attire – Ensure the person being confirmed has appropriate attire, such as a white garment or other special clothing designated by your faith tradition to wear during the confirmation ceremony.
Music and Sound System – Organize appropriate music selections that enhance the atmosphere of the party and provide a sound system or speakers to ensure clear audio during speeches or special moments.
Thank You Cards – Prepare thank you cards in advance to express gratitude to your guests for attending and for any gifts they may have given in celebration of the confirmation.
By keeping these confirmation celebration ideas in mind and attending to each aspect with care, you can plan a beautiful and meaningful confirmation party that honors this important milestone in a person's spiritual journey.
Why Choose La Princesa?
At La Princesa, we understand the significance of confirmation and the desire to celebrate this milestone in a memorable way. Our confirmation party planning packages are crafted with meticulous attention to detail, ensuring a sophisticated and meaningful event. Let our experienced team take care of every aspect, from decor and ambiance to catering and entertainment so you can focus on cherishing this special moment with your loved ones. La Princesa also offers event planning and hosting services for weddings, charity events, corporate events, and more!
Contact Our Confirmation Party Planner in AZ Today!
Contact us today to reserve your spot at La Princesa and embark on a journey of celebration and joy as you honor your confirmation in an exceptional setting. Our confirmation event planner in Phoenix, AZ will ensure your special day is magical!
Why Choose Us?
Onsite Security Teams Available
Wedding Parties BIG or Small
Don't Restrict Outside Vendors
Accommodate Most Time Schedules
Established Relationships with Multiple Vendors